About us
As a family-owned and operated business, we're proud to partner with your team and lend our years of experience in dental space planning, interior design, project management, state-of-the-art dental equipment and more. We'll help you create a memorable experience for your patients, practitioners and staff.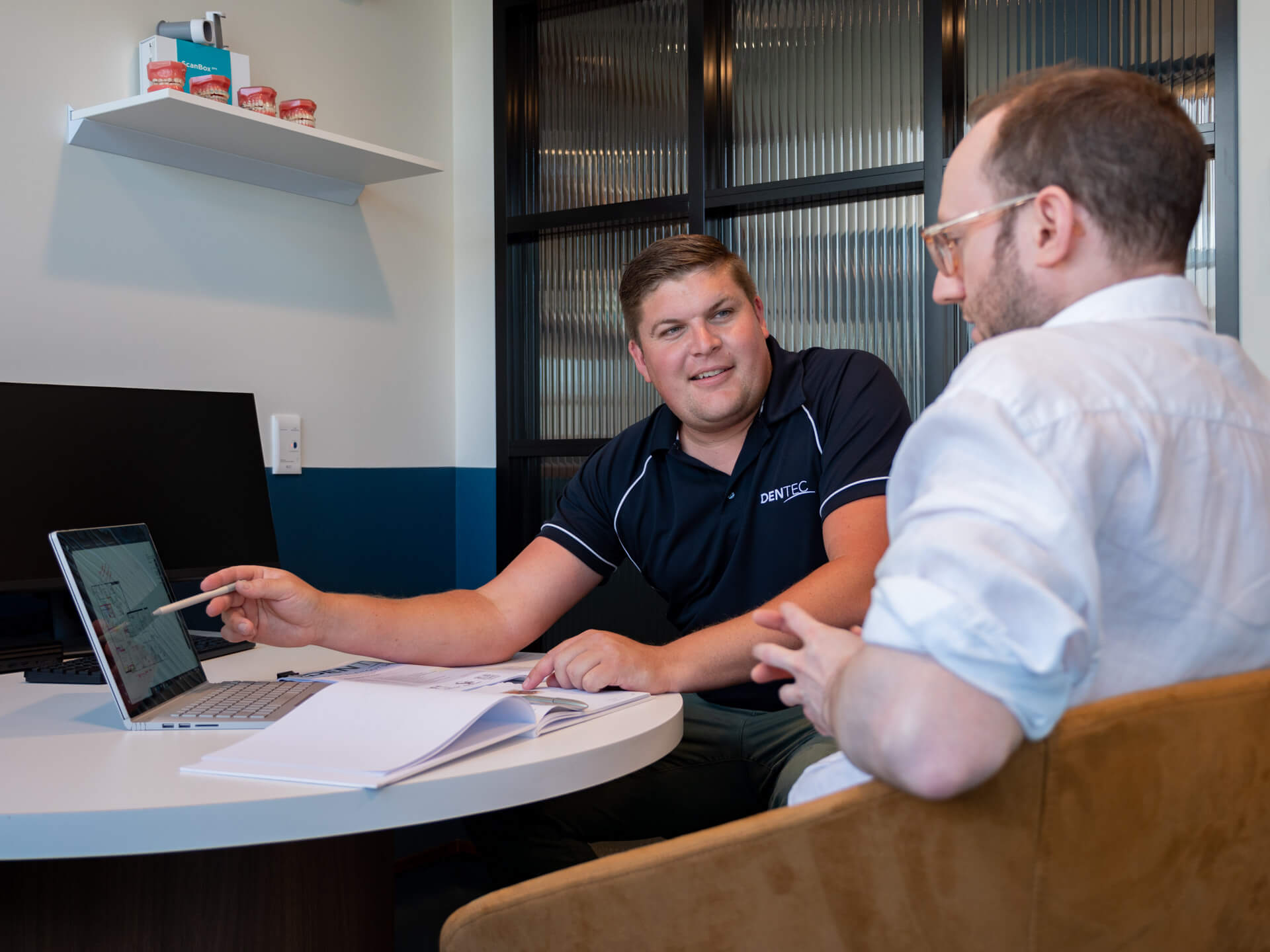 Why Dentec?
For over 12 years, Dentec has been New Zealand's leading dental practice design, build, and equipment provider to the dental and healthcare industries.

We understand how important a patient's experience and staff engagement is to the success of a practice and its people. That is why we put ergonomics and experience for patients and practitioners at the heart of everything we put our hand to.

With a family history in the dental industry dating back to the early 1900s, it's fair to say we live and breathe transformations of dental and healthcare spaces. Our team of architects, interior designers, project managers, builders, and tradespeople are passionate and love the work they do for our clients.
Dentistry and innovative thinking has been in our family for many generations!
It all started with great grandfather Suckling (Dr Suckling) who was a prominent dental surgeon in Christchurch. He had a dream for a purpose built healthcare hub to house waiting rooms, offices and surgeries for a number of professionals to operate their medical related practices in the same place in the central city. For the time, this would be a significant shift away from suburban-based medical practices within a doctor's home.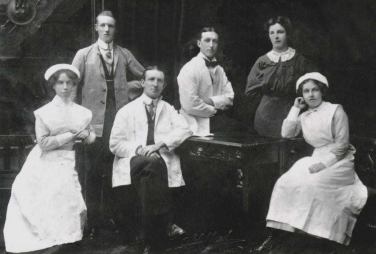 Dr Suckling (front center) and his team.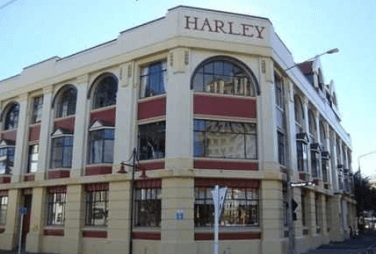 Harley House's name came from where Dr Suckling started practicing dentistry in Harley Street, London - a globally famous hub for private healthcare with a rich medical history that goes as far back as the 1800s.
In 1928 Dr Suckling approached Architect Mr. G.T. Lucas to assist with design and build of Harley Chambers, a three story building specifically designed to house professional rooms for dentists and doctors. Once built in 1929 the building remained the home of several dentists and doctors until being vacated following the February 22nd earthquake of 2011.
As part of the design many technological innovations (for the 1920s) were made to meet the needs of healthcare professionals.
Some of the innovations included:
An early version of a heated and humidified ducted air conditioning system.
Leading-edge electrical instillation, distributed from purpose-built distribution board cupboards (the first of its kind in New Zealand).
Concealed reticulated hot and cold water to all rooms.
Compressed air and gas (presumably oxygen and helium).
Sound-proofing was achieved with the internal construction using Innes – Bell blocks (a hollow concrete block system).
What we stand for
We are committed to providing dental and healthcare professionals with premium branded equipment and design and build solutions.
Whether you are starting your first practice or relocating or renovating an existing practice, Dentec is committed to turning what can be a daunting and bumpy ride into a seamless, stress-free and enjoyable journey. Dentec is committed to exceeding expectations at every step.
Our vision is to make visiting the dentist enjoyable by creating spaces where patients, practitioners, and staff thrive.
To exceed every expectation in everything we do. Together, we ensure 100% of our clients are happy to recommend us.
Dentec's DNA is fresh, energetic, courageous, humble and loyal. These values are inherent in everything that we do and shape the way we work.