Dental
Karaka Orthodontics
Location
Pukekohe, Auckland
Having founded the successful and growing Pukekohe Orthodontics Dr Bhavia sought to expand. The vision was to offer residents of the wider Franklin community the same exceptional experience that had earned Dr Bhavia and her team glowing reviews.
Dr Bhavia saw an opportunity in the new Karaka development for a best-in-class, patient-pleasing orthodontic practice to be built in this high traffic area.
Kerbside appeal was a must and a modern and upmarket design was needed to draw in new patients. Dr Bhavia looked to industry leaders Dentec as partners in this ambitious project.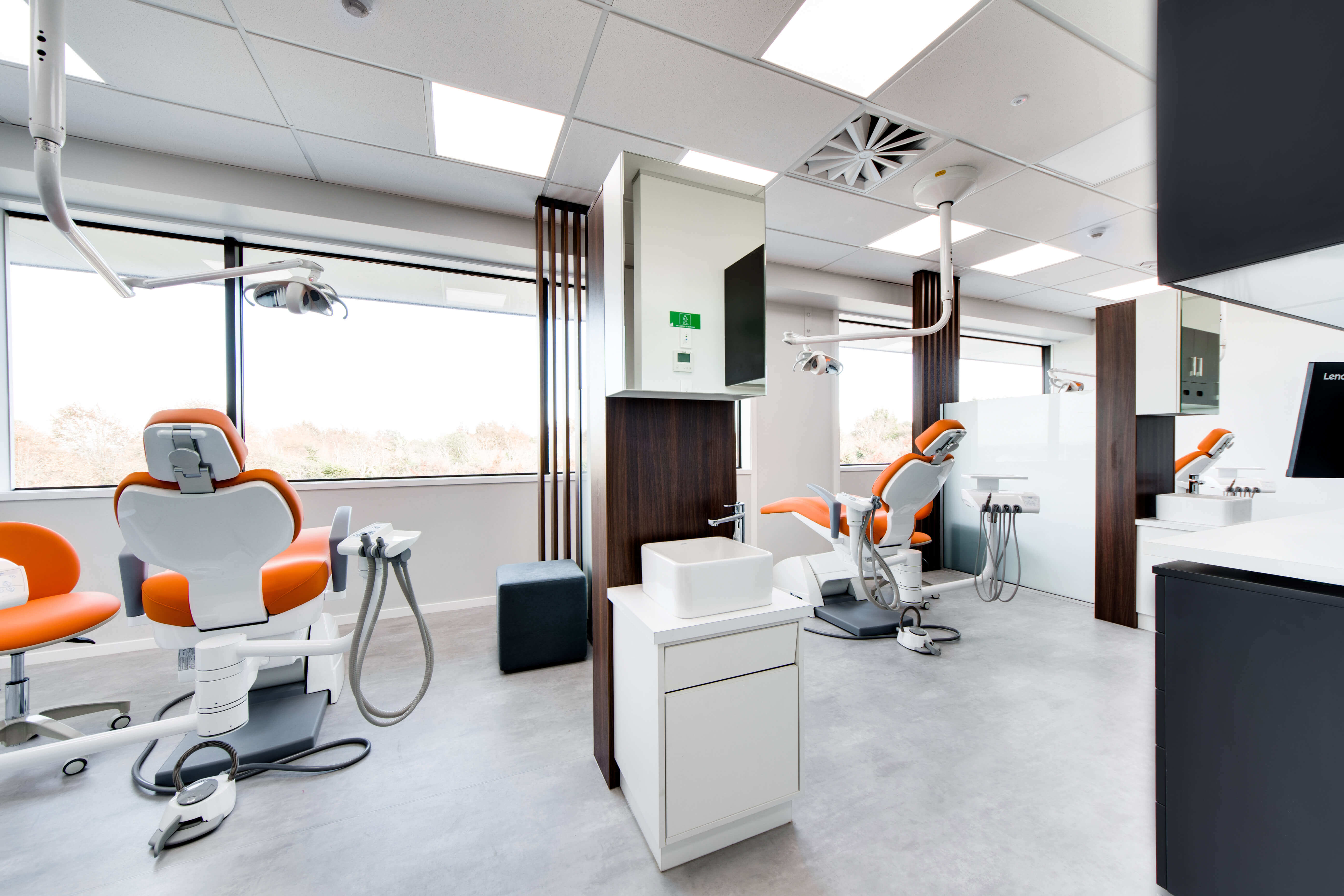 Investing in a second practice, while ensuring the continued operation of the first, presented an entirely new challenge. Managing logistics, planning, and contractor coordination would mean an increase in workload that was not practical while working full-time in another practice. Dr Bhavia needed someone she could trust, who had experience in dental fitouts, as well as someone who could work around her already full schedule.

Orthodontic practices also require strategic planning with a laser focus on the layout in order to provide a design that delivers both efficiency and ergonomics. Careful consideration needed to go into the 3-chair treatment area to create a practical, functional space for both orthodontist use and patient experience. The multi-chair treatment room had the additional challenge of needing to offer some privacy for patients, not an easy feat while maintaining the ability for practitioners to move easily between chairs.
Aesthetics were undoubtedly a key factor for this orthodontic practice as well. The new design needed to tie in with the modern exteriors and provide a premium feel to the practice that aligned with the local lifestyle of Karaka.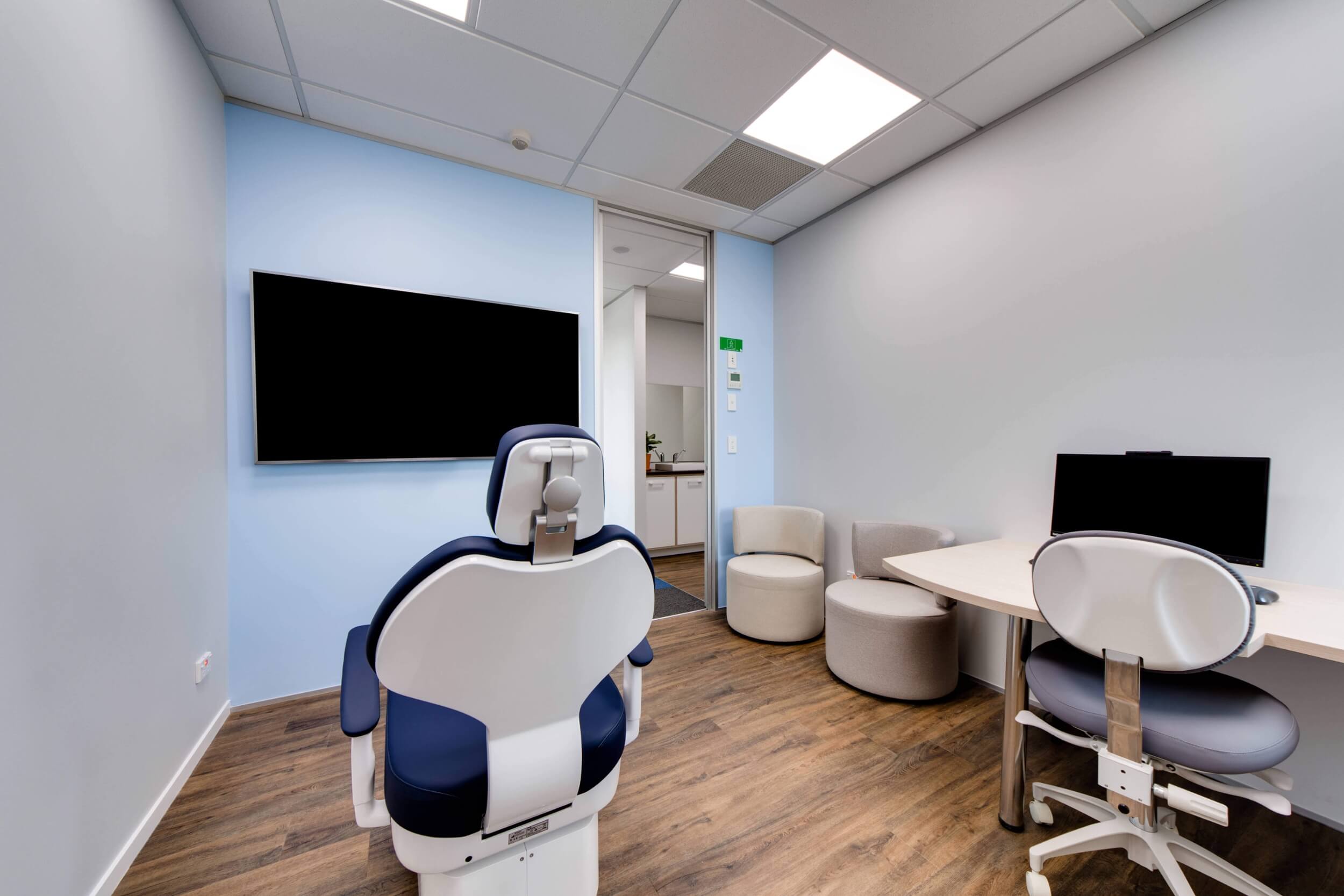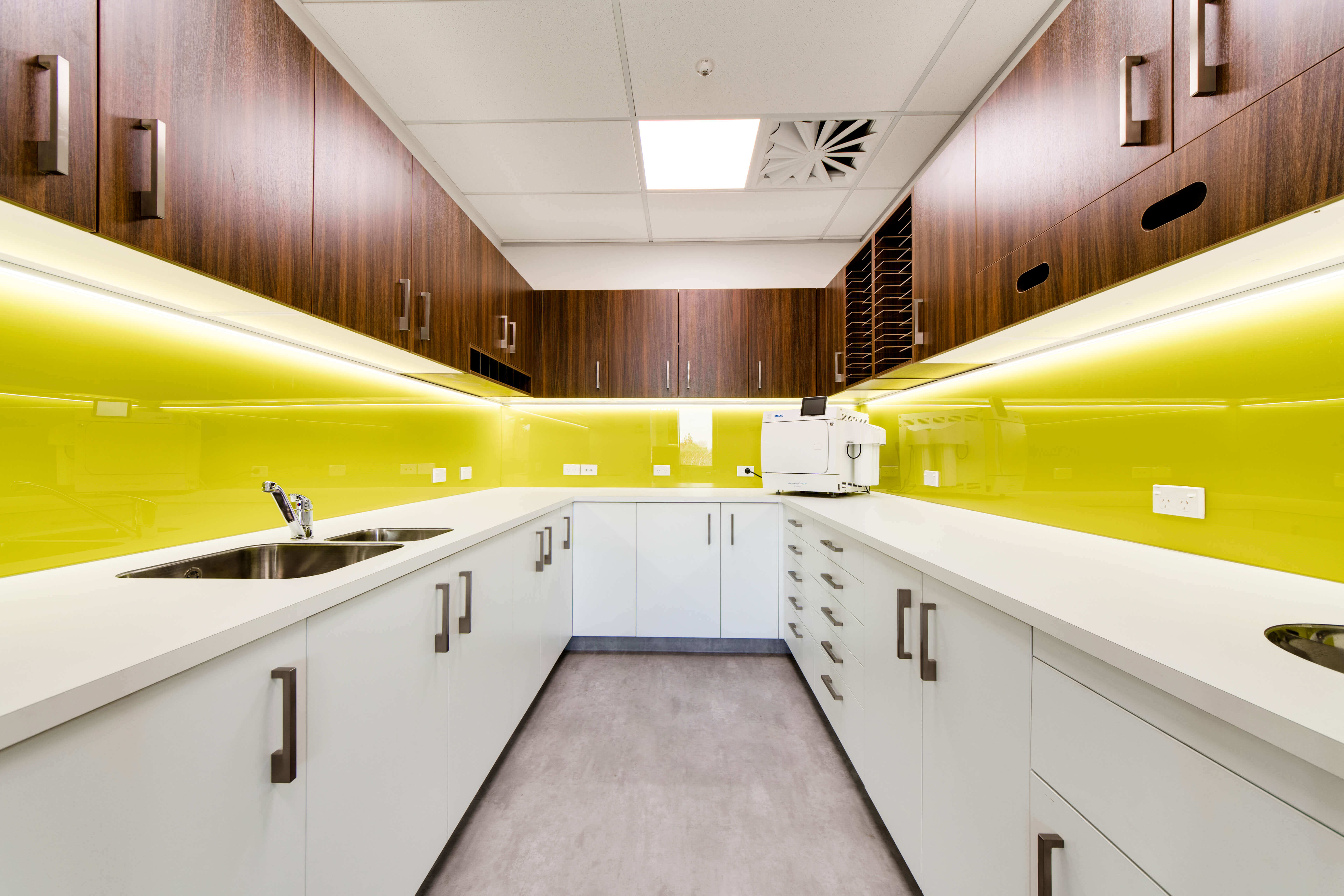 Dentec provided a complete package solution from initial design, concept, construction, equipment, right through to installation. The team at Dentec handled all the heavy lifting so Dr Bhavia could focus on successfully running the Pukekohe practice.
With the schist, wood, and concrete exteriors, the new development at Karaka had a very unique feel. Karaka Orthodontics needed to match this Karaka style with lots of natural light and a premium feel to the practice throughout.
Beginning with an empty shell of a building, the team liaised with the developers to ensure the installation of equipment, plumbing, and electrical was in line with the requirements of the new orthodontic practice. Schist and wood were sourced to match the exterior and help create a cohesive design.
The 3-chair treatment area was designed with minimal cabinetry and clutter so that it would be easier for the dentist to move from chair to chair. While frosted partitions between chairs were added to provide privacy for patients.
The end result was a modern and upmarket orthodontic practice that both staff and patients could enjoy.
Since opening Dr Bhavia has continued to use Dentec to ensure both orthodontics practices have top of the line dental equipment.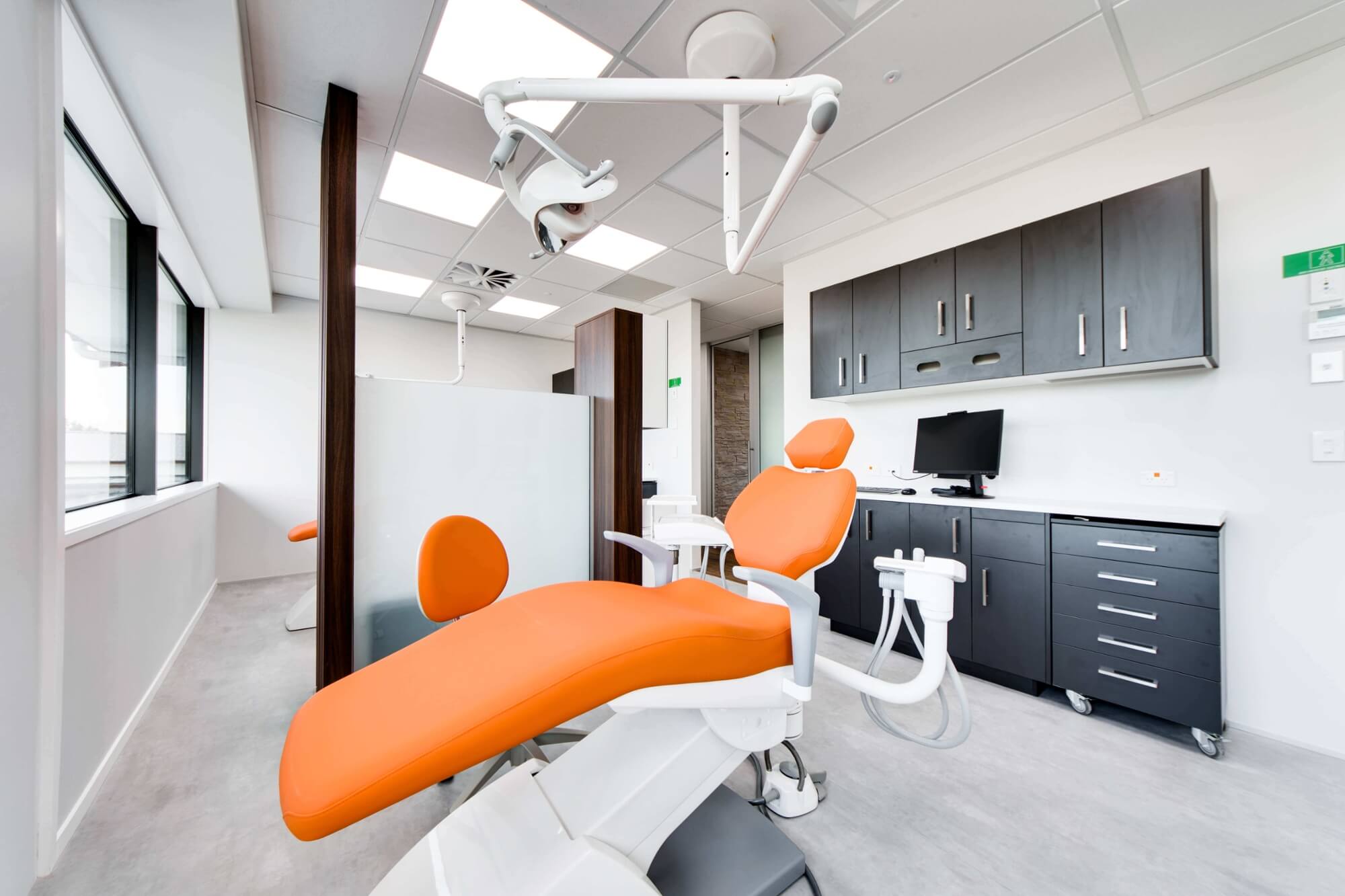 Spaces worked on
Reception

Waiting room

Consult room

3-chair treatment area

Plant room

Sterilisation room

Lab

Staff room

Practice manager's office

Director's office

Patient refresh area
Dentec Services
Onsite consultations
Interior design
Floorplanning
Project management
Construction
Equipment supply
Interior fitout
Scope of project
173m² space

Building consents

Demolition and construction

Plumbing and electrical

Plastering and painting

Data and lighting

Air conditioning and mechanical ventilation (HVAC)

Fire alarms

Flooring

Practice set-up