Location
Silverdale, Auckland
Clinic Size
3 surgery rooms
When Dr Sanjay Namburi wanted to set up this dental practice in 2015, space constraints posed a challenge. Having three surgery rooms would mean serving more patients in the community but also required strategic design solutions. Having seen a few of Dentec's previous projects, Dr Sanjay reached out for their help.
With a strict project deadline of three months, the team quickly got to work building a brand-new clinic. In May 2015, the new Millwater Dental was revealed, complete with a reception, waiting room, lab, sterilisation room, OPG area, office, staff room, and three surgeries.
View the full 3D walkthrough of Millwater Dental.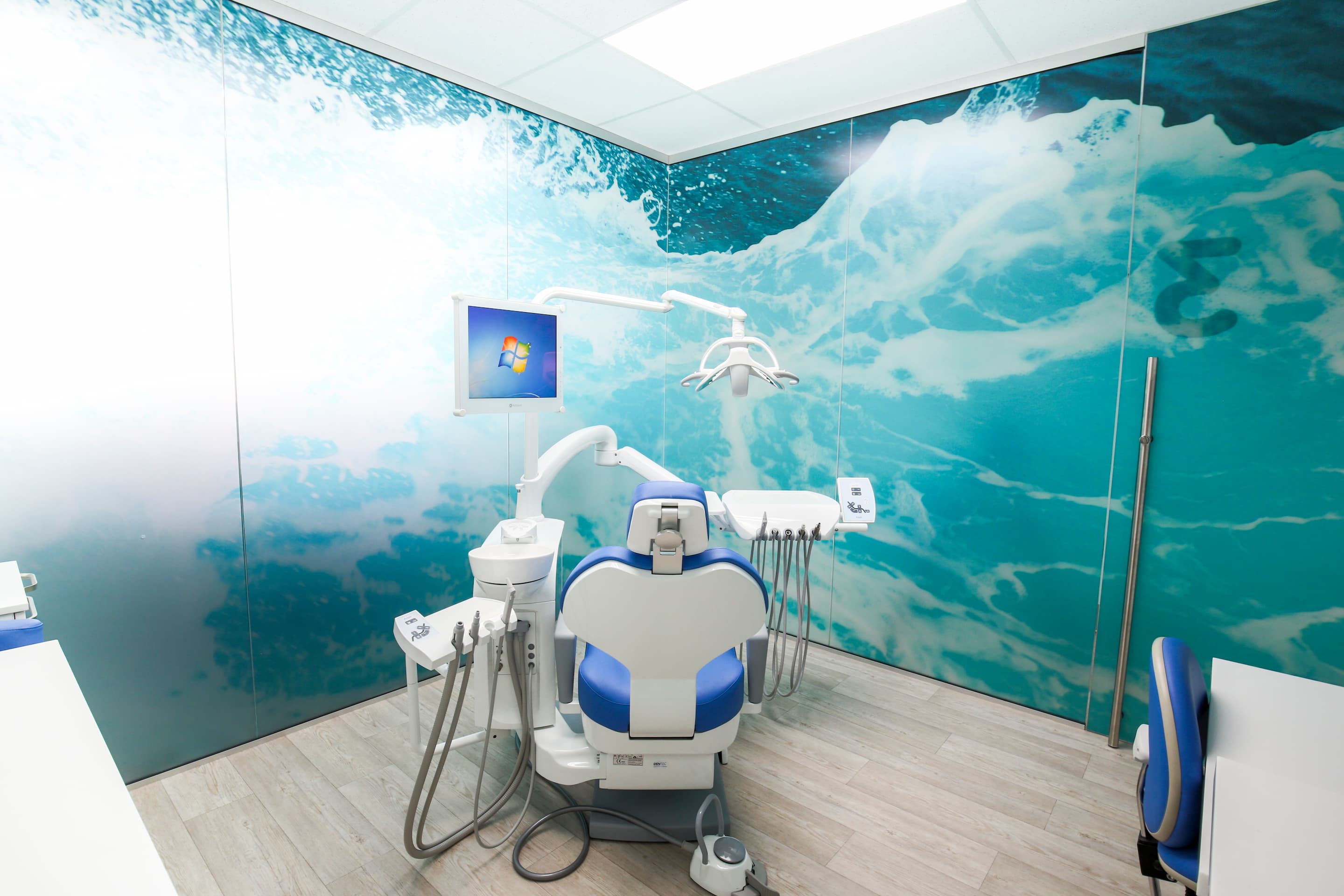 The main challenge of this fitout was the limited space available. To fit three surgery rooms, the team had to consider ergonomics and equipment functionality to allow the dentist and assistants to work effectively.

As a result of the small space, there was also limited natural light in one of the surgery rooms. This was at risk of creating a dark and uninviting atmosphere for patients, as well as for staff to operate in.

Another challenge was the heightened acoustic sound of the suction and compressor units. Due to the small space, the sound of equipment would not only affect the patient experience throughout the practice but would also be above safe noise levels for staff.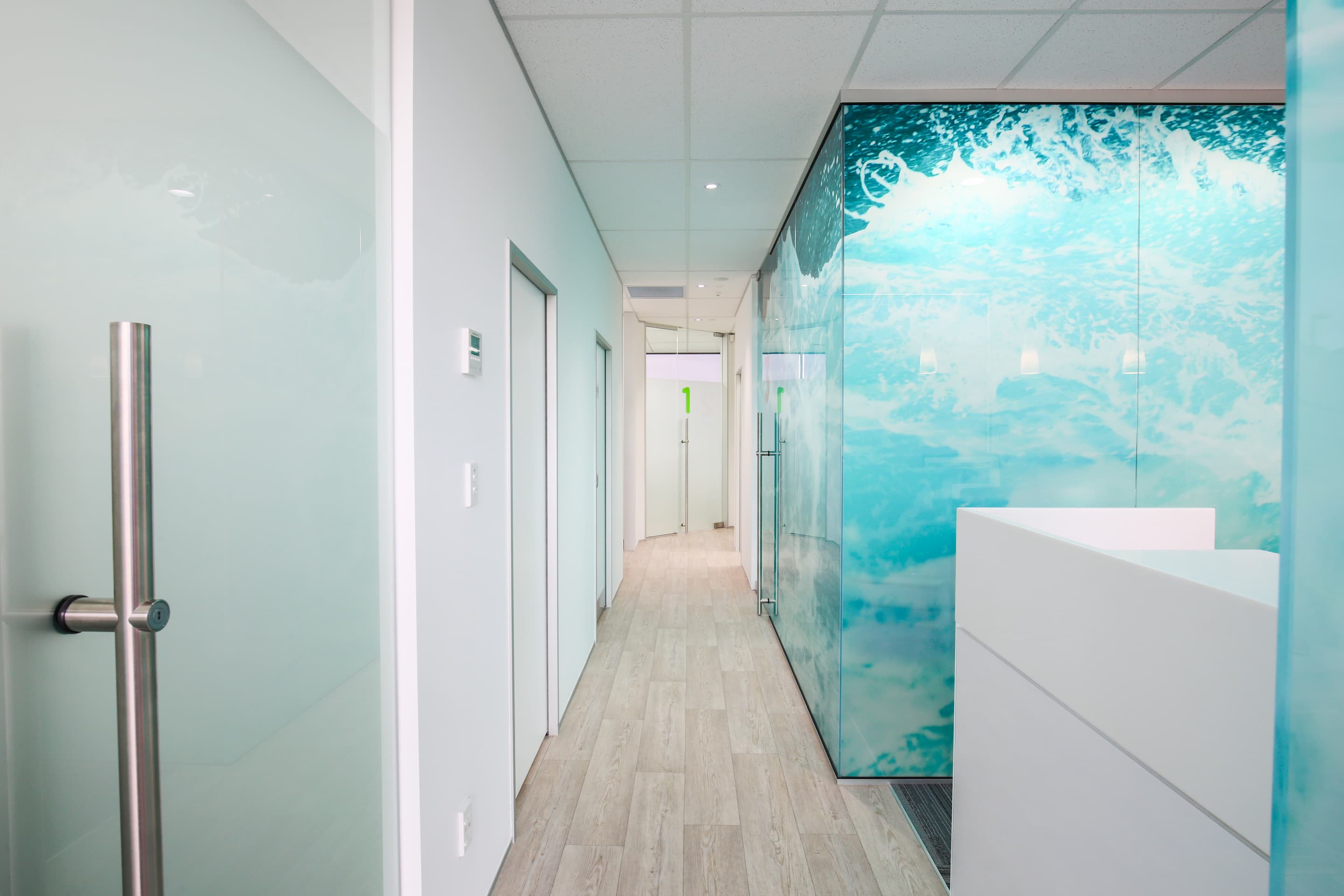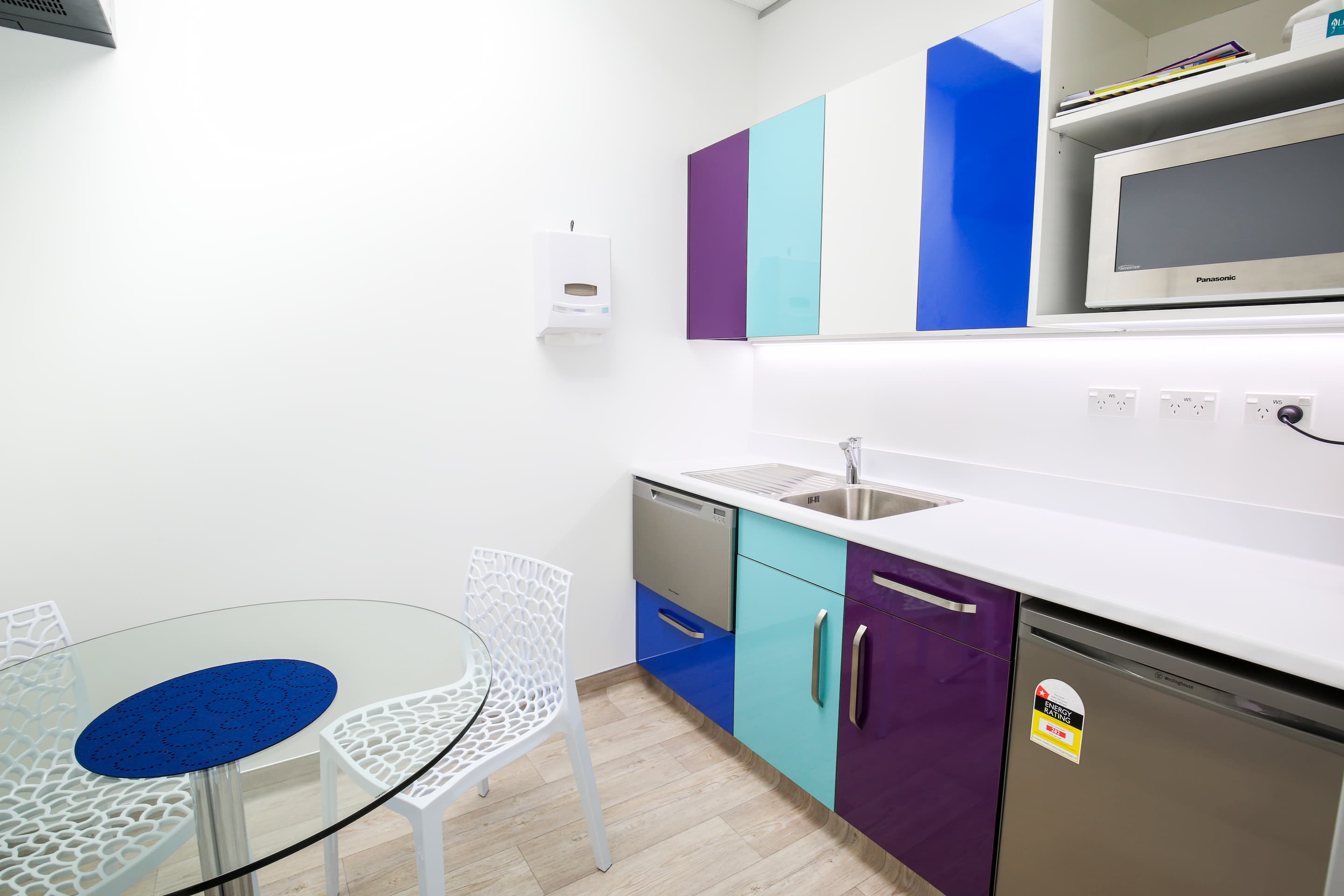 Dentec used innovative equipment and products in the fitout to mitigate space limitations. Dr Sanjay wanted a fitout that reflected the beach town location, so opted for a light, airy colour scheme with wood-look flooring.

To maximise natural light in the third surgery room, the Dentec team installed tinted glass wrapped with ocean imagery. The glass wraps around the outside of the room letting in light from the window in reception, while still offering privacy. Not only does this make the space brighter, but it also ties in with the beach theme. As patients walk through the hallway, the waves create a calming atmosphere, putting them at ease before their procedure.

To reduce the sound from suction and compressor units, the Dentec team installed the Cattani Blokjet range in the OPG room. These units are compact and quiet, meaning they don't have to be placed outside where patients can hear them. By doing so, disruptive noises are kept out of surgeries, reducing their impact on staff and patients.

Our priority with this project was to incorporate the client's vision into the design. We believe it is our role to bring that vision to life and create a clinic that aligns with the community it serves, while still being practical and ergonomic.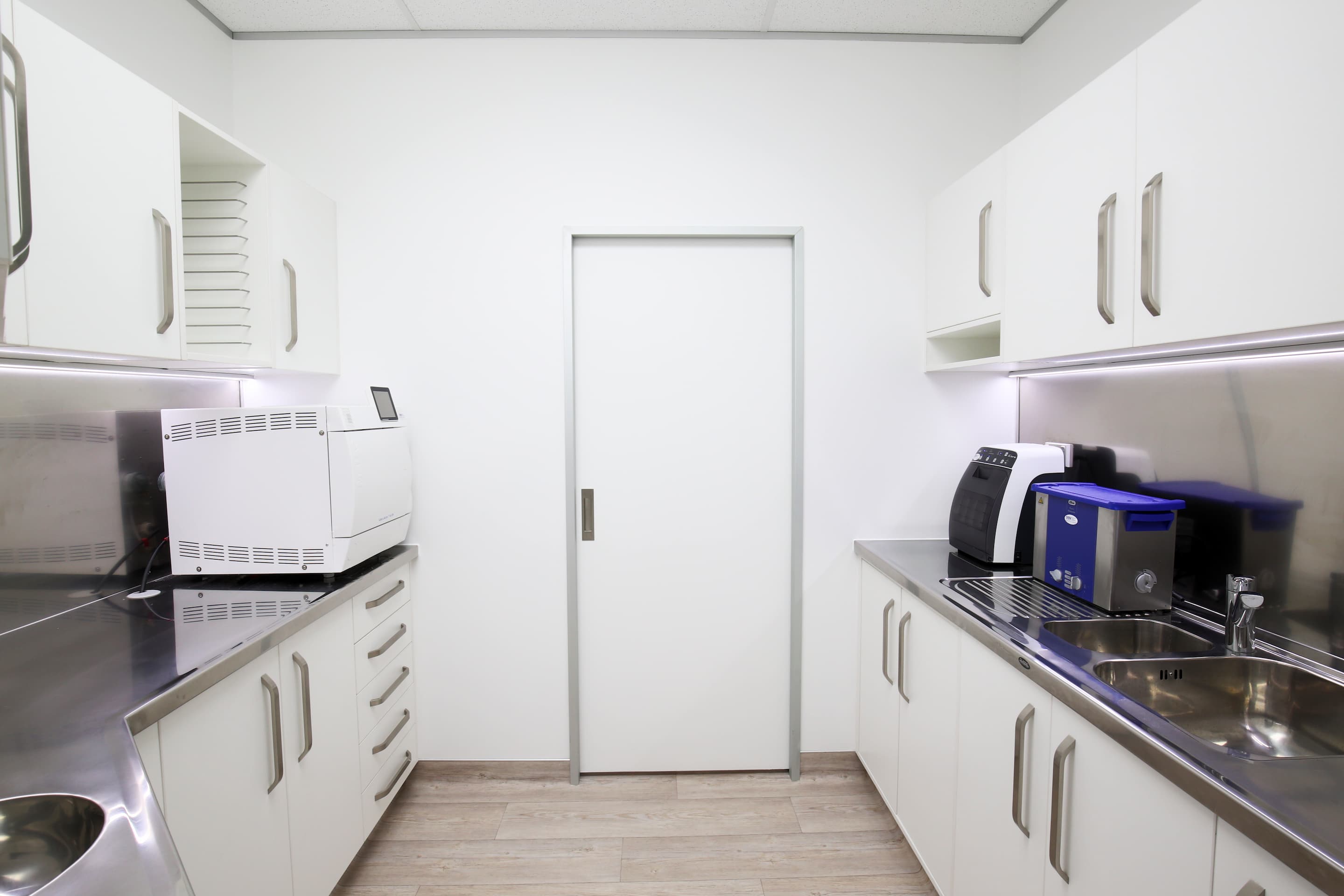 Spaces worked on
3x surgery rooms
Sterilisation room
Lab
Waiting room
Reception
Staff room
Small office
OPG area
Dentec Services
On-site consultations
Interior design
Floorplanning
Project management
Interior fitout
Finance
Scope of project
Construction
Building consents
Plumbing and electrical
Plastering and painting
Data and lighting
Air conditioning and mechanical ventilation (HVAC)
Fire alarms
Flooring
Practice set-up