Dental
North Shore Oral & Maxillofacial Surgeons
Location
Northcote, Auckland
Clinic Size
4 treatment rooms
Completion Date
March 2018
North Shore OMS is a specialist oral and maxillofacial surgery located in Northcote, Auckland. The experienced team of surgeons pride themselves on their years of experience and commitment to delivering the best results, every time. Equipped with state-of-the-art technology, the treatment rooms were designed with comfort and peace of mind at the heart of this innovative approach.

Boasting an in-built theatre facility, the team pride themselves in offering cutting-edge procedures and A-class leading service every step of the way. North Shore OMS has always been a leader in the field of oral and maxillofacial surgery consistently investing in the latest in advanced technology, practices, and operating standards to deliver the highest level of patient care possible.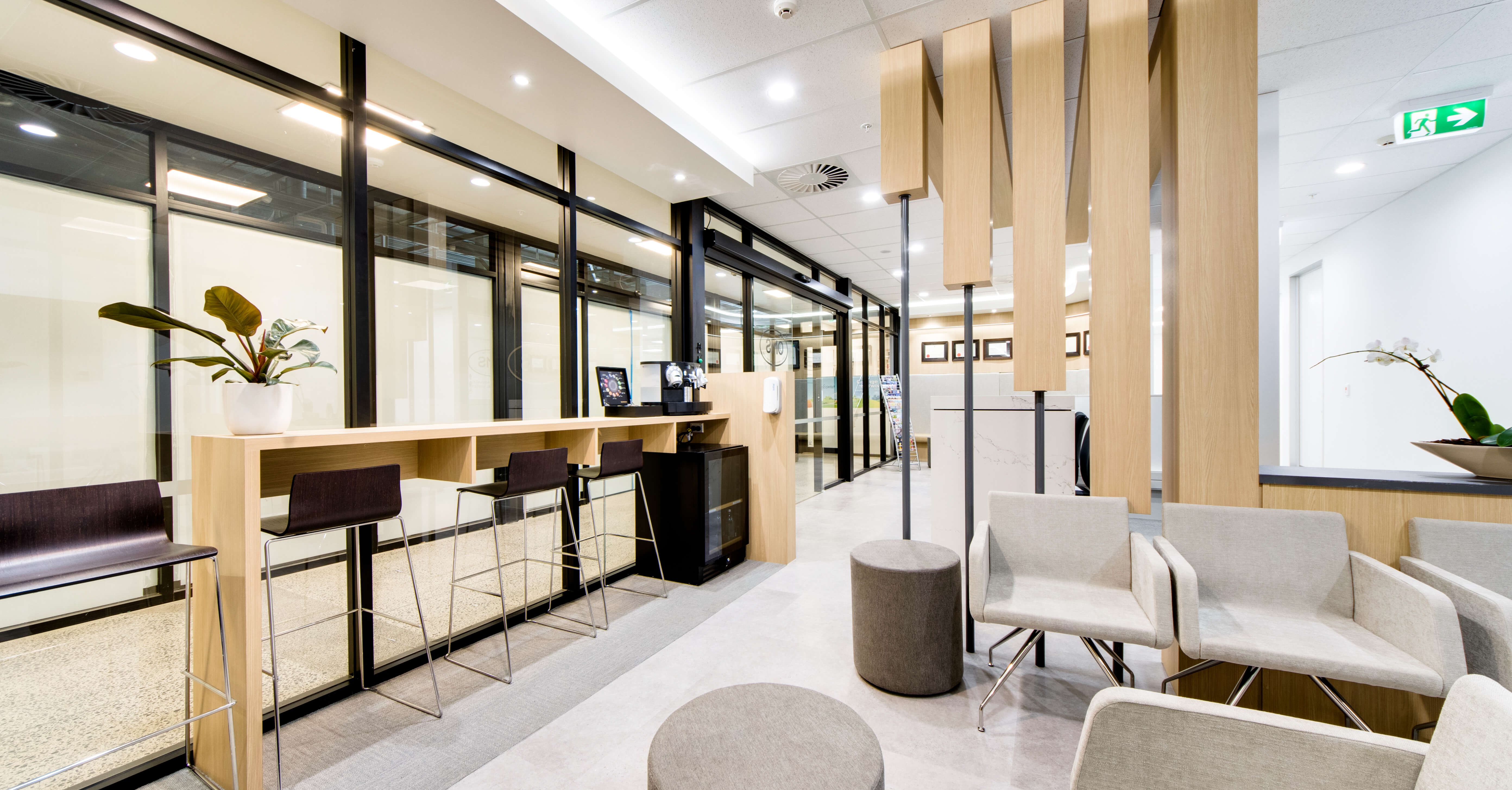 North Shore OMS was outgrowing the existing space and needed somewhere larger. While searching for the ideal space, a partner was required to work with the team in retaining their market-leading position by ensuring the best technology was available and the design aesthetic retained. With North Shore OMS's client base accustomed to the very best, it was imperative that this high standard somehow find a new level to delight anyone who entered.

Having partnered with other fitout providers in the past, the team at North Shore OMS were initially apprehensive about engaging with another partner on this project. This was especially true as they wanted someone who truly understood their vision for their surgery and could bring that to life in a modern and contemporary way.

If anything summarised the uniqueness of the brief on hand it was the vision for the reception area. A high-end hotel-style reception and waiting area were at the top of the must-have list for the team at North Shore OMS as they really wanted patients to experience that WOW factor from the moment they walked in the door. Having set the benchmark of style from the first impression, it was also important that this continue through to the treatment rooms and throughout the surgery.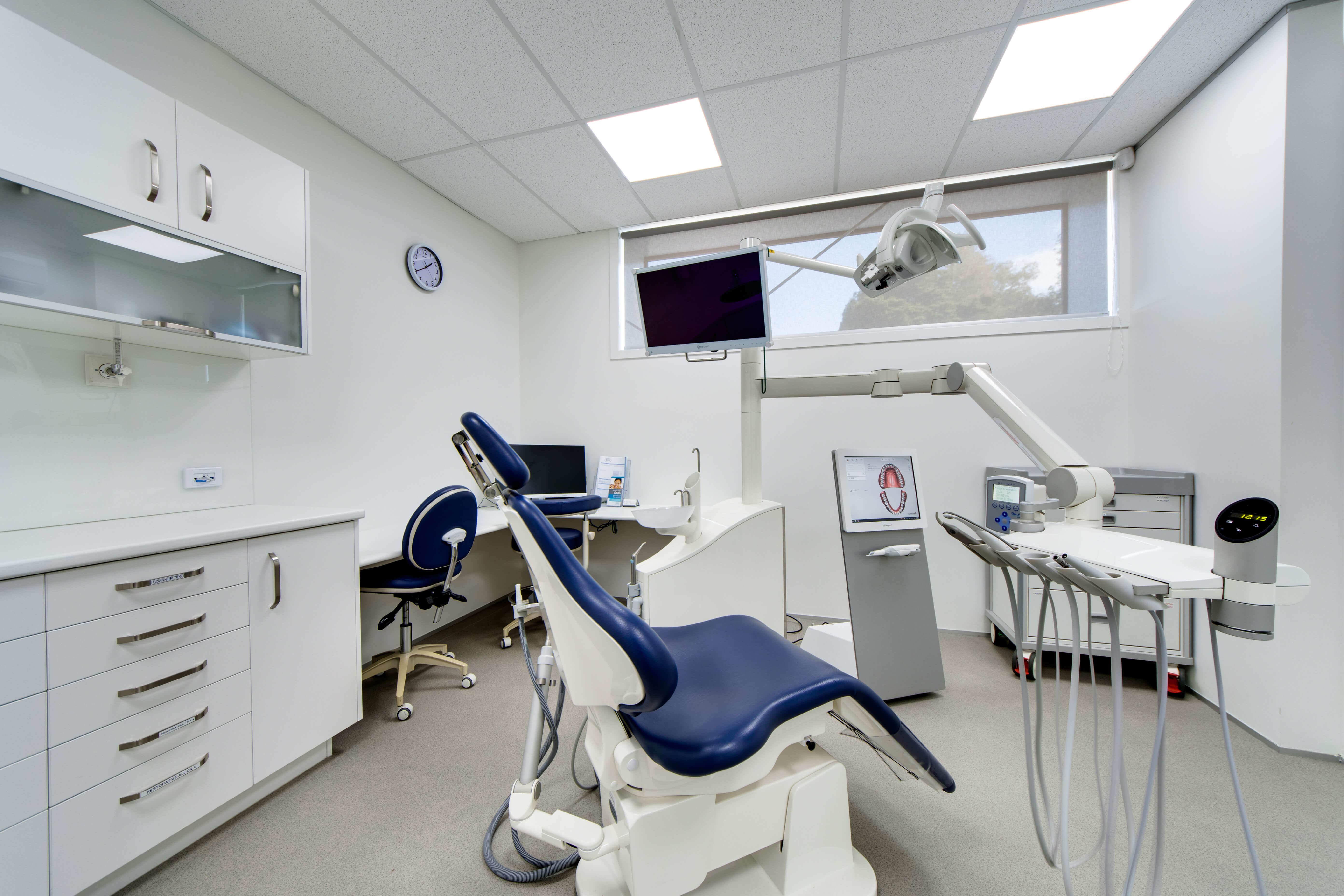 Dentec was chosen as the preferred solutions provider due to their contemporary design style. At first, the team at North Shore OMS enlisted Dentec to help refresh their existing practice and had plans to relocate to new premises within the following three years.

After refreshing the existing practice, and really understanding the vision for North Shore OMS, Dentec discovered upcoming premises that were ideally suited to what the North Shore OMS team had in mind. When the team fell in love with the available space, they decided to fast track their plans to relocate and Dentec helped them handle the lease negotiations for the new premises as well as the entire fitout.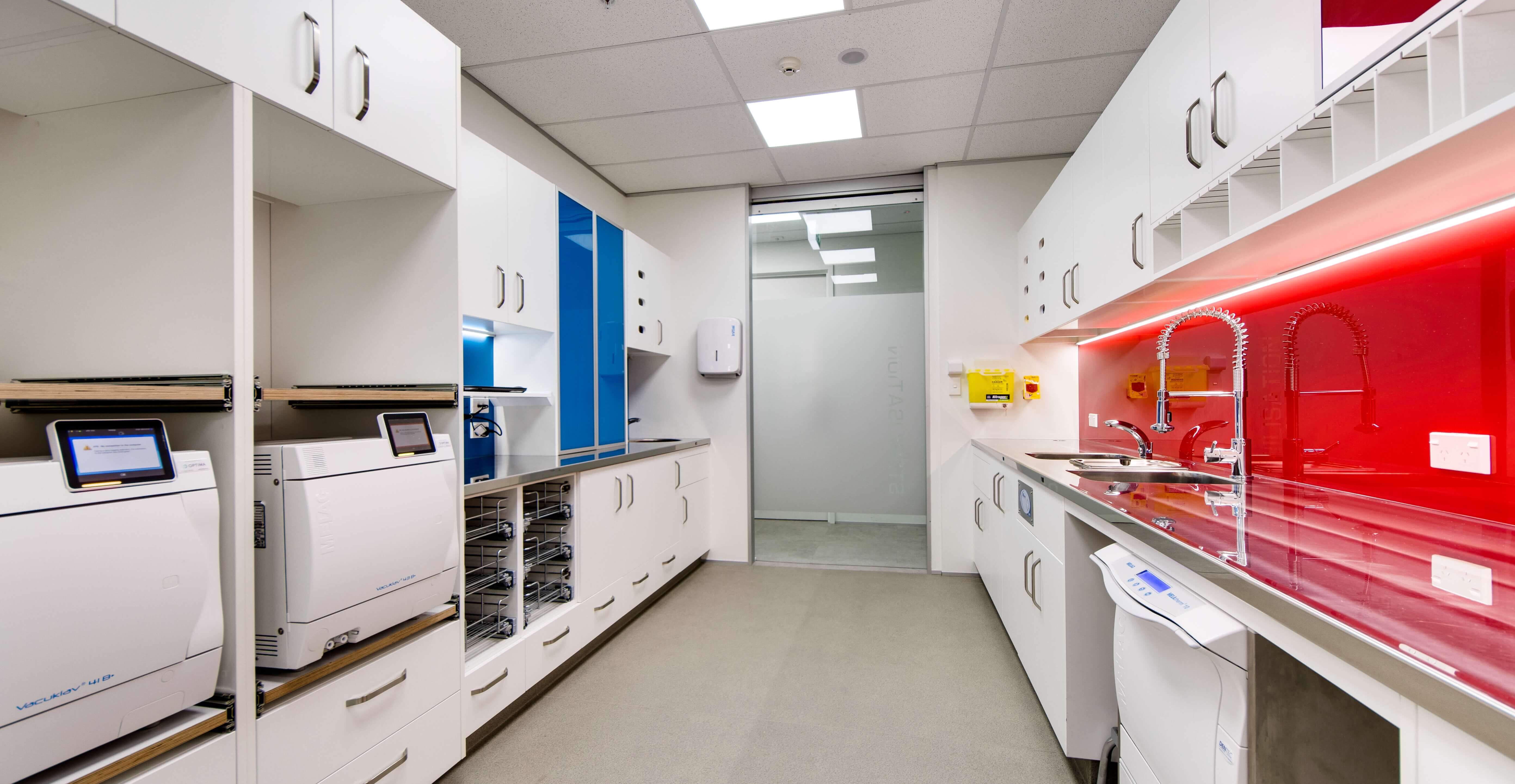 Spaces worked on
Reception
Waiting room
General anaesthetic theatre
4x consult/treatment rooms
2x surgery rooms
Sterilisation room
Six-bay recovery room
Lecture theatre
Staff room
OBG and plant rooms
Offices
Lab
Dentec Services
On-site consultations
Interior design
Floorplanning
Project management
Construction
Equipment supply
Interior fitout
Scope of projects
Building consents
Demolition and construction
Plumbing and electrical
Fully plumbed medical gas and suction throughout
Plastering and painting
Nurse call systems
Air conditioning and mechanical ventilation (HVAC)
Fire alarms
Flooring
Practice relocation and set-up
Equipment Supplied by Dentec