Dental
Waiata Shores Dental
Location
Takanini, Auckland
Clinic Size
4 surgery rooms
Completion Date
September 2022
When Dr. Neha Kugaonkar and Vinesh Kuagaonkar expressed interest in a new dental fitout 3 years ago, they had an impressive vision. For the first practice of their own, they sought a large 4-chair fitout for services including cosmetic, preventative, and restorative dentistry.
When an opportunity arose on the top floor of the new Waiata Shores development in Auckland, they were quick to snap it up. With a total of four tenancies available to those within the medical industry, the new structure is purpose-built and convenient for patients. So far, the building is home to a Countdown supermarket and pharmacy, a separate medical centre, and now Vinesh and Neha's dental clinic.
In September 2022, the new Waiata Shores Dental was revealed, complete with four surgeries, a lab, a sterilisation room, an office, and a staff room.
View the full 3D walkthrough of this fitout.
With a baby arriving at the beginning of the project, our clients needed a hands-off fitout process. For the Dentec team, this meant taking the lead and managing the entire project from start to finish.
Since the Waiata Shores complex is relatively new, the fitout involved extensive collaboration with base build contractors and developers, including the Countdown project management team. With very stringent building standards in place, the Dentec team had their work cut out for them.
Additionally, the underfloor engineering posed another challenge — every metre featured a structural beam to work around. This affected the placement of chairs and tools by restricting access in certain configurations. The Dentec team had to come up with an ergonomic, efficient, and functional layout while taking these beams into account.
As well as physical challenges, this fitout was also our client's first practice which made financing more difficult — not to mention the significant rise in building costs. This resulted in a tight budget and the Dentec team had to be strategic to stick to the budget.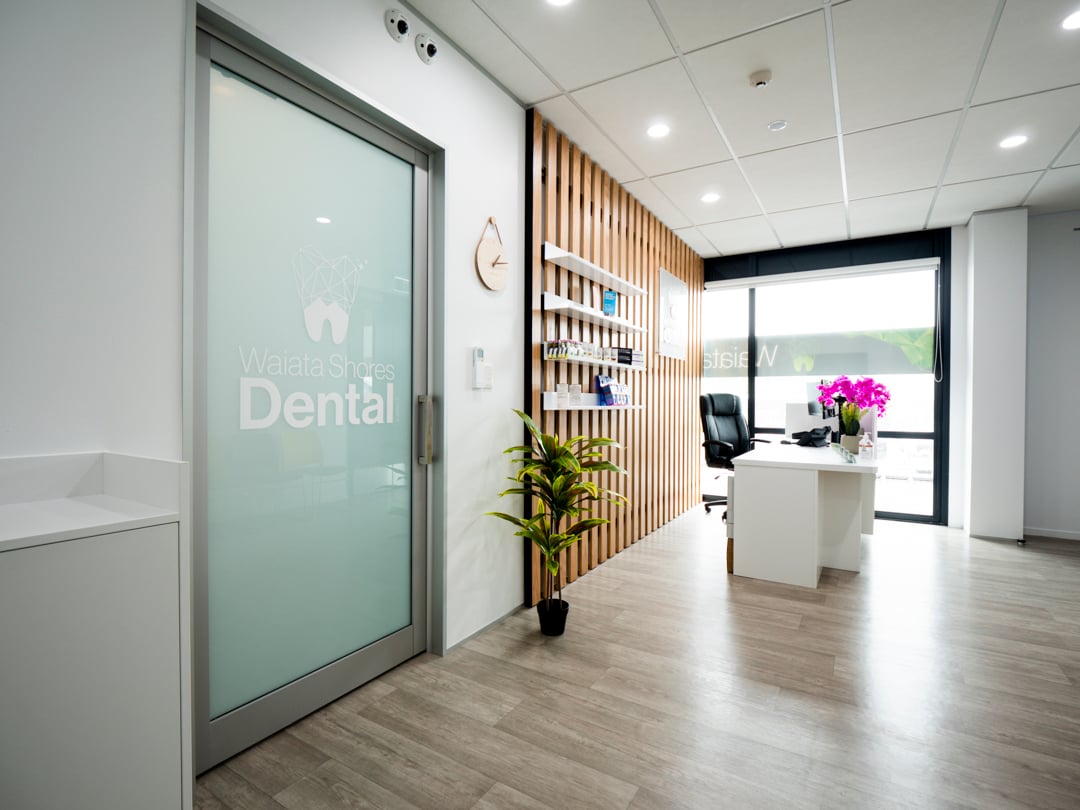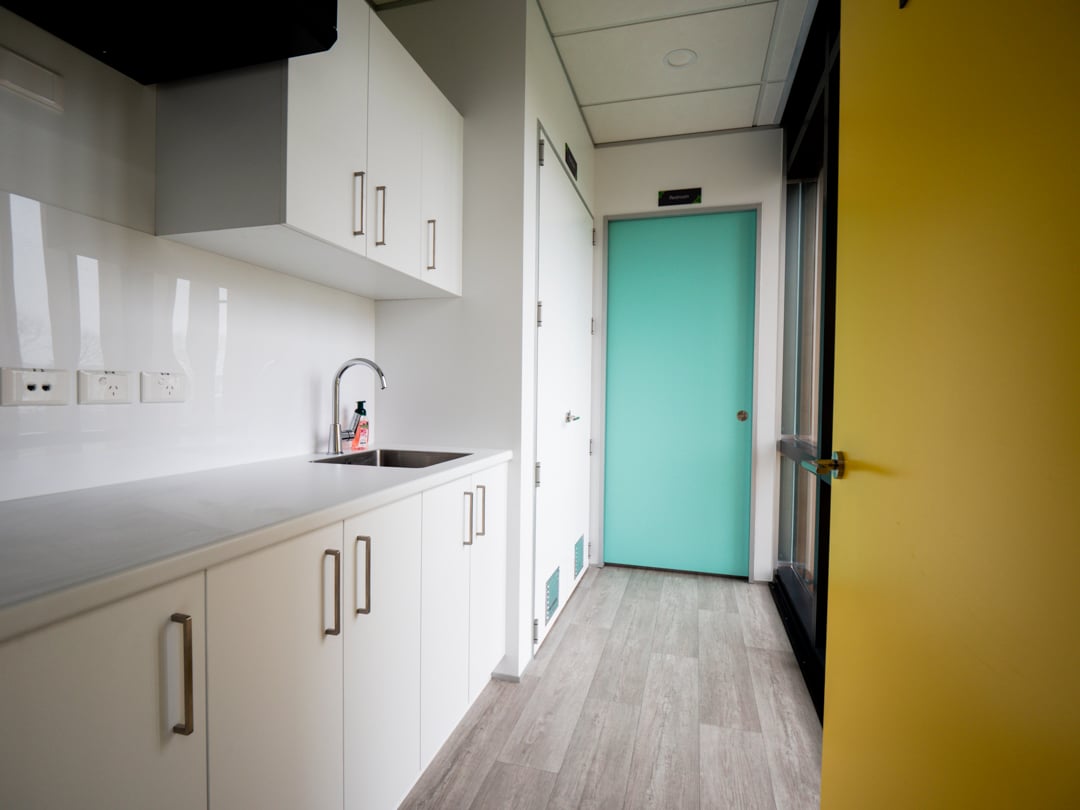 Fortunately, the Dentec team have seen it all before and were able to provide Vinesh and Neha with the effortless fitout they were looking for. Finance was organised through DLL, and with a fixed-price contract signed in the very early stages of the project, Vinesh and Neha avoided paying the building material increases that snowballed before the project was complete.
The initial concept was to convert an existing house but, as often happens, it became clear that a new site was simpler and more cost-effective. To avoid the unforeseen challenges of an older building, the team were happy to wait until the ideal site presented itself — the result being a brand new practice in the new Waiata Shores Centre.
With a carefully considered layout, the underfloor beams, tight budget, and project management were soon overcome. While spending time with their new baby, Vinesh and Neha were able to trust Dentec to arrange everything.
In September 2022, the end result was revealed. The fitout is ergonomic, practical, and stylish, providing a convenient facility for local patients.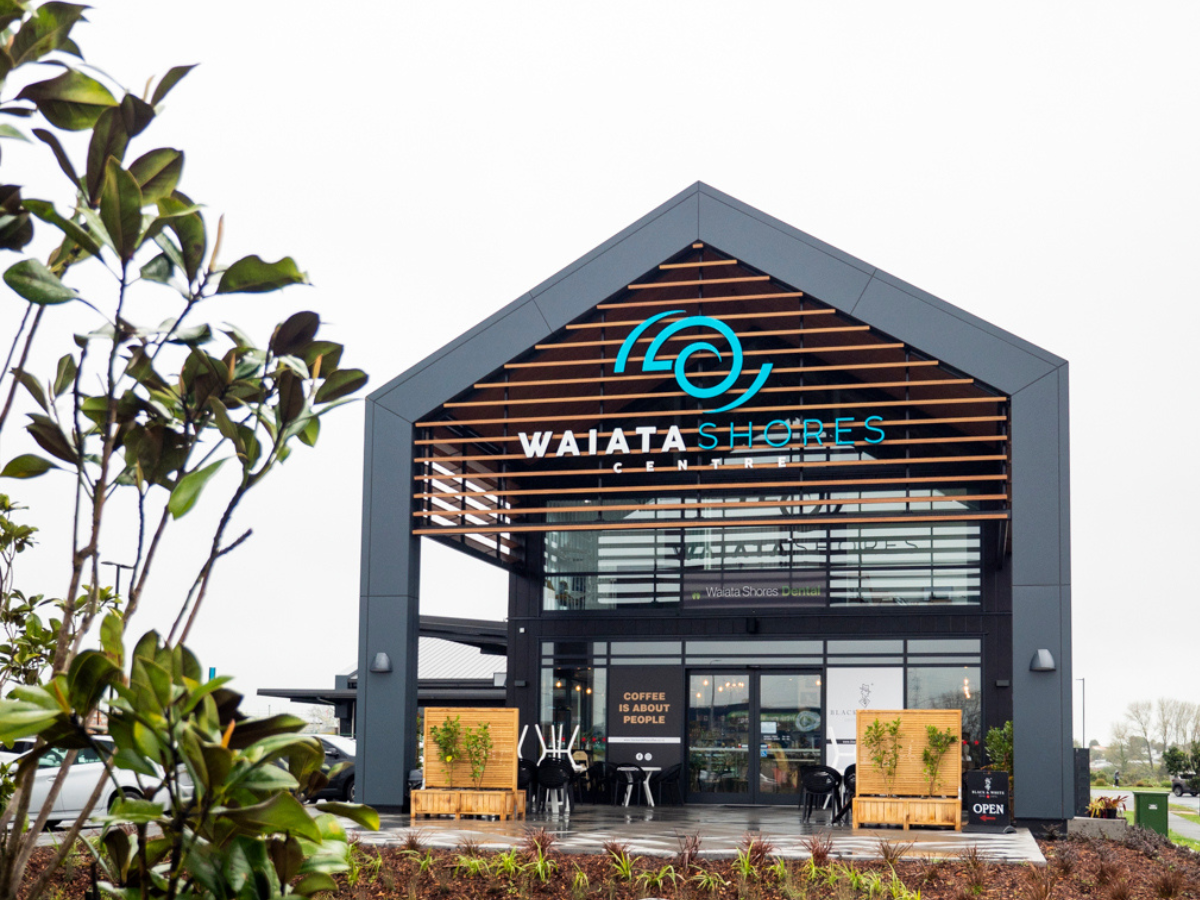 Spaces worked on
4x surgery rooms
Sterilisation room
Plant room
Lab
Reception
Waiting room
Staff room
Dentec Services
On-site consultations
Interior design
Floorplanning
Project management
Interior fitout
Finance
Scope of project
Construction
Building consents
Plumbing and electrical
Plastering and painting
Data and lighting
Air conditioning and mechanical ventilation (HVAC)
Fire alarms
Flooring
Practice set-up