How can I get dental clinic equipment financing?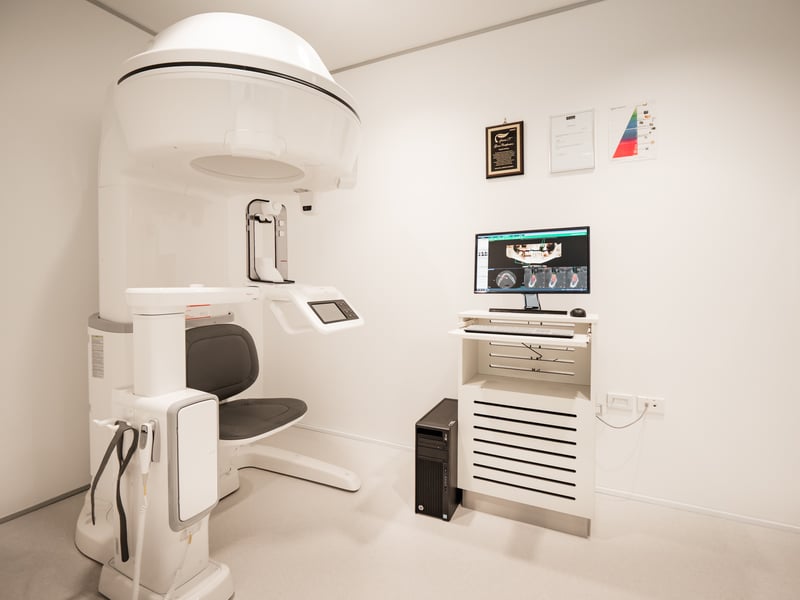 If you are looking to upgrade your dental equipment or improve your dental surgery services, you may be looking for financial assistance. Dental equipment can be expensive so it pays to have as much financial backing as you can get.

At Dentec, we understand the high costs associated with running and expanding a dental practice. That's why this article explores the various financing options you can use to purchase your new dental equipment.
Dental clinic finances
Significant investment is required for a professional dental fit-out and it can be daunting to know where to start. Unfortunately, banks are often reluctant to lend toward these projects, especially to new businesses.

However, there are specialist finance companies that focus on the oral hygiene industry. At Dentec, we partner with DLL who will lend up to $500,000 to start your practice without requiring any financial statements.
Financing for dental equipment
If you are a dentist looking to upgrade your equipment or diversify your treatment services, financial assistance may be needed. Dental and medical equipment can be costly, especially when a lot of it needs to be updated at once — so what are your financial options?
Savings
If you have any savings set aside, it may be wise to use them for your new equipment. This will help reduce your reliance on third-party lenders and reduce your interest payments on any loans. However, this will usually only be a small percentage of the money you need to get your equipment and may need to be supplemented with other options from the below list.
Credit cards
Using a credit card for business expenses increases your flexibility and improves your credit history. However, it can also lead to overspending, a negative impact on credit, and even higher interest rates than bank loans. For big-ticket items like new dental equipment, we recommend steering clear of credit cards.
Business loans
Bank loans can provide an option when internal funds are not sufficient but they are often subject to high interest rates and strict conditions. Additionally, if you already have debt, obtaining a second loan can be challenging.
Specialist lending for the dental industry
We recommend seeking funding from a specialist dental lender like DLL. These lenders have experience in the dental or medical industries, meaning their loans are designed with your business needs in mind. For example, DLL has been funding healthcare providers for over 30 years, enabling them to have access to tools, equipment, and innovative treatments.
DLL financial solutions
At Dentec, we partner with DLL for commercial, retail, and used equipment financing solutions. They are the world-leading vendor finance partner worldwide, with expertise in several sectors, including healthcare.

Having funded healthcare providers for over 30 years, DLL knows how dental practices operate — and how vital it is to have access to innovative tools and treatments.
Benefits of DLL financing
Total coverage
DLL allows you to create one easy payment for all equipment, services, consumables, and other associated expenses. This means you have access to 100% financing for the total cost of your dental practice.
Upgraded technology
With DLL's total coverage, you can deliver the best care to your patients using the newest technology and most innovative tools.
Efficient capital allocation
You can maximise available capital to avoid a large upfront cash outlay, allowing you to increase your focus on the patient experience.
Payment flexibility
You can select from a variety of payment options and schedules, including bundled and usage-based plans.
Streamlined process
You can acquire critical equipment and technology quickly and easily. DLL is committed to offering you a simple financing process, including digital and mobile solutions for your convenience.
Partnership approach
DLL is built around a partnership approach, where you work together to create a sustainable business strategy for your business. As a long-term partner of DLL, the Dentec team can help guide you through this process.
Industry expertise
DLL is highly experienced in medical financing, which makes them far more knowledgeable than a bank or generic lender. This means they can customise your funding to the specific requirements of the dental industry and your unique equipment needs.
Dental Fitouts NZ
If you're planning to open a new dental clinic or upgrade your existing practice, our team of experts is here to help. We can guide you through the design and build process from start to finish, including the steps involved in obtaining financing, planning the fit-out, and acquiring the best dental equipment.

Each of our projects follows a seamless step-by-step process:
Consultation
Conceptual Design
Budget Projection
Developed Design
Budget Alignment
Council Approvals
On-site Construction
Handover and Aftercare
At the consultation, budget projection, and budget alignment stages, we will help you apply for financing as required.
Dental Equipment NZ
In addition to our Design and Build services, we also specialise in the supply of top-quality dental equipment. From full equipment packages to one-off replacements, our extensive range of premium equipment ensures seamless integration into your new practice.
Dental chairs and stools
Dental imaging and 3D printing
Dental suction
Dental compressors
Dental sterilisation and hygiene
Small dental tools and equipment
Dental lighting
Dental laboratory equipment
If any of your equipment requires repairs, we have a large network of distributors and trusted technicians across the country who are available to assist you.