Location
Greytown, Wairarapa
Completion Date
2016 & 2021
In 2016, Greytown Dental reached out to the team at Dentec for a full 3-chair fitout. Since then, the practice has prospered so much that owner Dr. Manjima Sony decided to expand. In 2021 Dentec revealed the new 4-chair layout, designed to keep up with growing demand.
Now, Greytown Dental gives a "Warm Wairarapa Welcome" to even more patients with painless, professional dental services, and helpful advice. The new fitout aligns perfectly with the 'urban country' lifestyle and vibrant community, celebrating the history, culture, and local industry.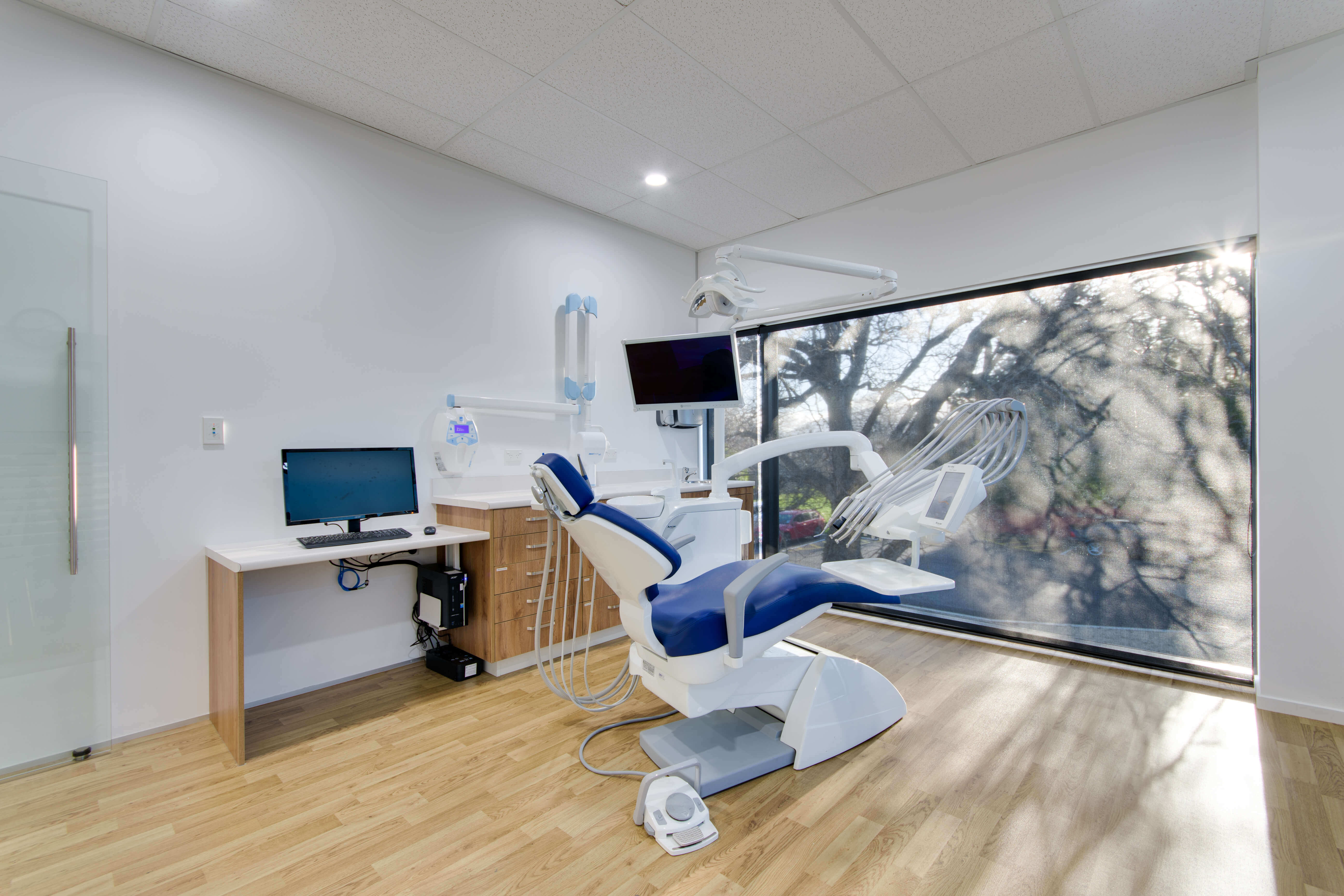 The Greytown Dental team is deeply invested in the village culture, meaning the fitout needed to tie in seamlessly with the surrounding boutique stores, historic buildings, and country-style architecture. This was a big focus for the Dentec team, which sought to blend contemporary design with a warm, friendly atmosphere.
One of the main requirements for this fitout was to coordinate with base build contractors, to deliver the finished product on schedule and to a high standard. Base build contractors complete the basic work done to erect a building before the interior fitout can begin, so it's essential to organise deadlines precisely. Dr Sony knew from the first fitout that Dentec would manage the project efficiently, with their signature streamlined approach.
While Dentec did complete the original fitout, there are challenges to overcome when expanding an existing practice. In this case, the main structure and size of the building were fixed, meaning Dentec had to work within the existing space. To incorporate a new surgery room, they needed to devise a solution that was functional and ergonomic, without increasing the floor area.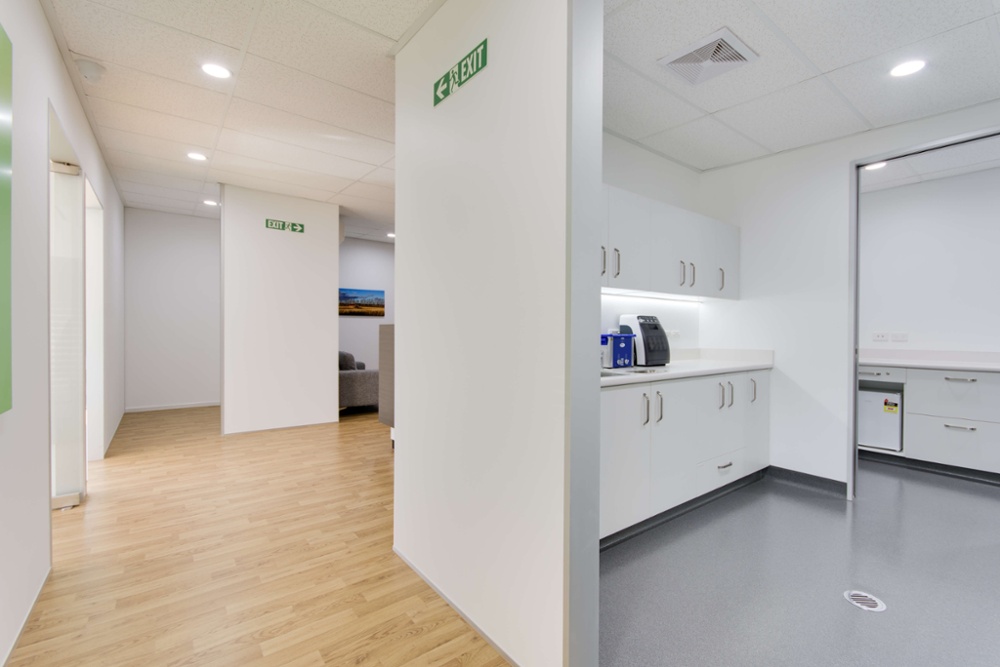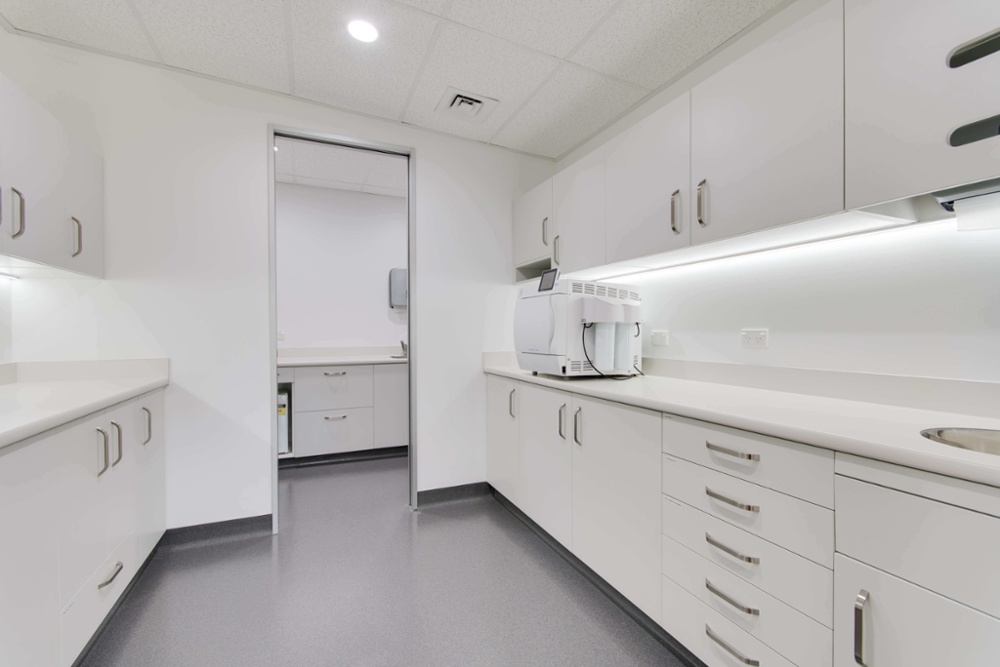 To ensure the new practice would complement its country-style setting, the Dentec team incorporated large windows, timber finishes, and exceptional views of lush trees and the Tararua ranges. The overall feel of the practice is welcoming and relaxed, perfectly suited to the neighbourhood ambience.
The Dentec team is experienced in working with contractors and knows the necessary steps that need to be taken during each stage of a project. To ensure the entire project flowed smoothly, Dentec partnered with contractors to coordinate workflows. The schedule balanced timeframes effectively, with everything completed in February 2022.
To overcome the limitations of space, Dentec set up a new surgery room by converting the original staff room. The room was downsized and divided in two, allowing for the fourth surgery as well as a freshly renovated staff room. This was an innovative way to avoid the cost of a full rebuild or relocation and ensured the fitout could be completed sooner.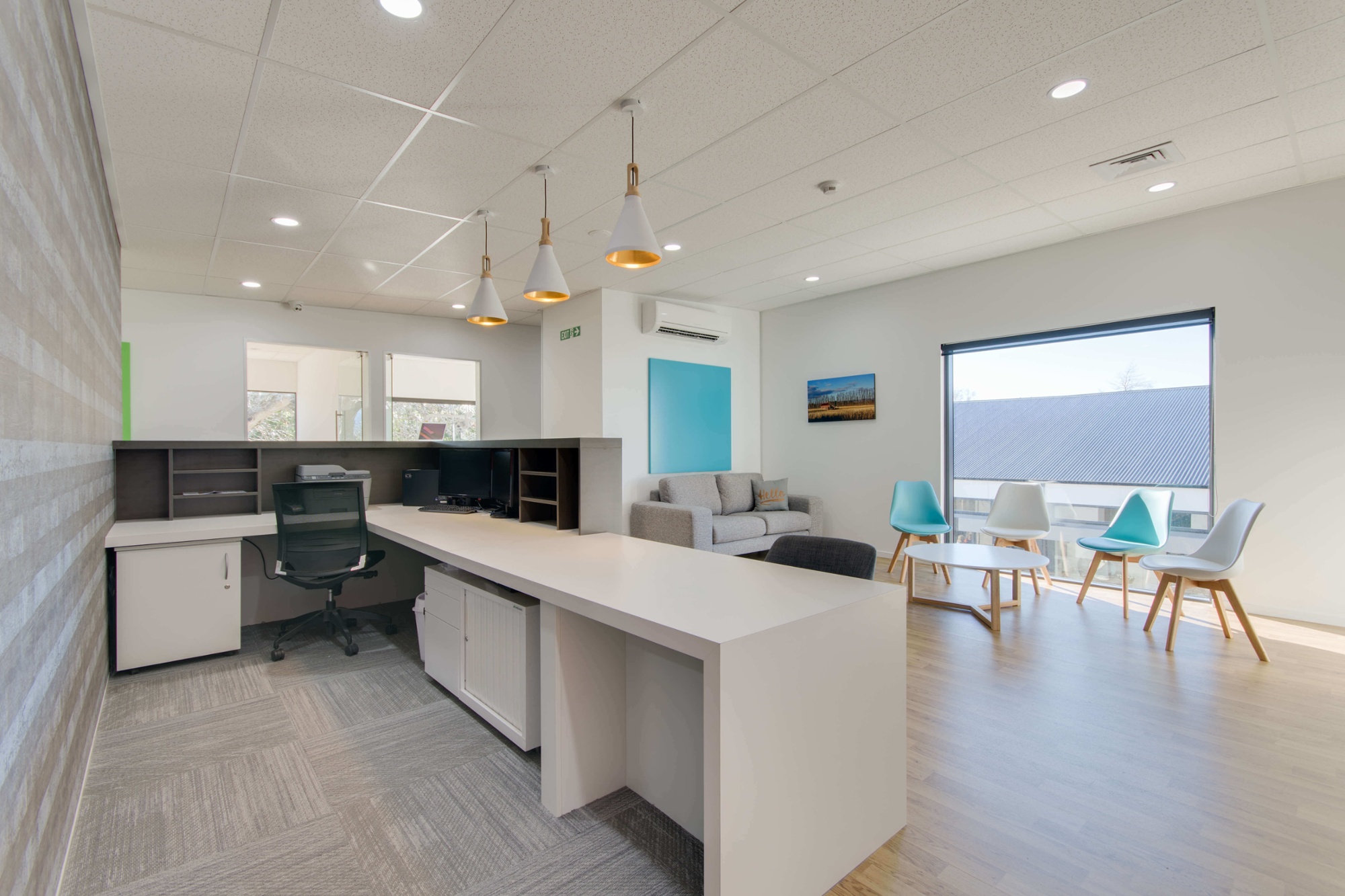 Spaces worked on
4x surgery rooms
Sterilisation room
Plant room
Lab
Reception
Waiting room
Staff room
Office
Dentec Services
On-site consultations
Interior design
Floorplanning
Project management
Interior fitout
Scope of project
Demolition and construction
Building consents
Plumbing and electrical
Plastering and painting
Data and lighting
Air conditioning and mechanical ventilation (HVAC)
Fire alarms
Flooring
Practice set-up